Women In Trading: Celebrate the Small Stuff
November 10, 2017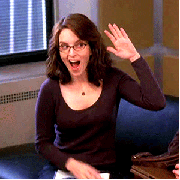 Hello, Tackle Traders and happy November to you tackle gents. It's that time of the year to grow the mustache in order to bring awareness to men's health so tackle ladies make sure the men in your life are in good health. Also, to our Tackle counterparts we love and care about you fellas so please make sure you take some time to check on your health. I am in celebration mode for many reasons this month being that it's my birthday month along with my dad, the holiday season is among us and after getting beat up in September by the Iron Condor on the RUT, I am sure you were just as happy to see that damn bird is back in its cage in October. The markets performed quite well that's certainly something to celebrate if your positions were bullish. There's alot happening at Tackle this month as well and one thing worth celebrating is the new Tackle website! It is awesome and if you have not had the chance to check in out please do https://tackletrading.com/ . There are so many new and cool tools to utilize you'll be blown away! A special shout out to the folks behind the scenes that made it happen. It very easy to celebrate great moments because they stand out and make a mark and as grand as they can be,  the small victories are often overlooked and they are just as important is if not more significant than those big ones
The same is true when it comes to trading. We tend to remember and celebrate those big home run wins and forget everything else that leads up to that great trade. Sure it's exciting and awesome when everything about a trade goes right. I especially love the speedy Gonzalez type trades where everything from analyzing a chart to the execution of the trade, to the management and closing with profit happens within a matter of days. Meanwhile, there are those other trades that just take time evolve and have smaller returns they don't generate the same excitement. As a mom, I recall celebrating every little thing my kids did when they were infants. Each stage they went through was cause for celebration and I have every moment on film or print. See, I did not just wait for them to start walking to celebrate that major milestone, I celebrated everything from the time they were born big and small. It's easy to forget just how far we've come as traders. It doesn't matter where you currently are on your journey. Remember you have to crawl before you can walk and before my babies could even crawl I held them in my arms until they were ready to the floor and begin to roll around. If you are new to trading it's hard to picture your ever understanding everything there is to know about trading but I encourage to keep showing up and celebrate the time and effort you put towards becoming a trader. Celebrate when you are on the coaches show even if you have no idea what's being discussed. Celebrate when you go from paper trading to live trading. For the seasoned traders that have had their skin in the game for a while and trading has become like second nature to you, look back and see how far you've come and celebrate those moments where you wanted to quit but didn't. Celebrate that you GET to do this. As the year is coming to an end I'm looking at the year to date gains and losses and I am grateful for the big and small gains but you better believe I am especially celebrating the small losses.
Being a trader is not about making a couple of trades that have big rewards but rather a lot of trades with steady returns so keep at it and forget to stop and celebrate the small stuff along the way.
---
You can follow daily trade adjustments and updates on Twitter, Facebook, or text "follow @tackletrading" to 40404 to get text alerts!
 If you are not a Pro Member and following the Stock & Option Picks, then check it out! There is a Promo code for Free 15 day trial:  THETA
  Emily Muiruri, an Entrepreneur, Real Estate Agent and Business owner. Born and raised in Nairobi, Kenya before her family moved and settled in Maryland. She began her trading journey in January 2015 after 17 years of Property Management in the Self-Storage Industry.  Emily uses different strategies to trades stocks, options and forex. Although still a student learning and enhancing her trading skills, she has strong desire to teach women to take control of their finances and become traders. Writing blogs is one of the ways she's is looking to spread the word and get more women involved. Emily knows that with the right education and trading system women can be successful traders
– – – – – –
Legal Disclaimer
Tackle Trading LLC is providing this site and any related materials (including newsletters, blog post, videos, social media and other communications) for educational purposes only. We are not providing legal, accounting, or financial advisory services, and this is not a solicitation or recommendation to buy or sell any stocks, options, or other financial instruments or investments. Examples that address specific assets, stocks, options or other financial instrument transactions are for illustrative purposes only and may not represent specific trades or transactions that we have conducted. In fact, we may use examples that are different or the opposite of transactions we have conducted or positions we hold. This site and any information or training therein is also not intended as a solicitation for any future relationship, business or otherwise between the members or participants and the moderators. No express or implied warranties are being made with respect to these services and products.
All investing and trading in the securities market involves risk. Any decisions to place trades in the financial markets, including trading in stock or options or other financial instruments, is a personal decision that should only be made after thorough research, including a personal risk and financial assessment, and the engagement of professional assistance to the extend you believe necessary.
Tags:
Finance, Stocks, Market, Stock Market, Options, Trading, Tackle Trading, Stock Market Today, Stock Market News, Market Recap, Market Review, Forex, Commodities, S&P 500, Dow Jones, DJIA, Trading Videos, Active Trading, Active Traders, Day Trading