Women in Trading: Can't Touch This – Fall Edition
October 3, 2018
Hello Tackle Traders!!
Can you believe it's October already? Just a few short weeks ago we were dipping in the pool soaking in the sun and now we're digging out our sweaters and light jackets for the morning and evening cool breezes. Before I get started I just want to give a big shout out to my girl Jessica! She was the guest contributor last week for WIT and she wrote an awesome blog so be sure to give it a read (HERE) and give her some love. And by the way, if any of you ladies would like to share your journey about trading we'd love to hear from you so please feel free to reach out.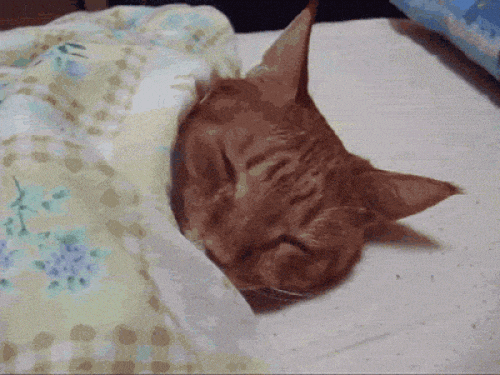 Well, my fellow traders, we are entering the last quarter of the year believe it or not and I don't even know how we got here this fast. I'm having to adjust my daily routine yet again now that my kiddos are back in school and Jessica's blog on getting some mojo feels like it was written just for me. I am not a big of the fall at ALL! The cloudy skies, foggy mornings and early sunset just make me want to grab my blanket, curl up on the couch and watch football and This Is Us until spring. So the idea of getting homework done with the kids, travel, laundry, field trips and all the other things that need to get done on a daily basis when I'm feeling blaaaahhhhh just doesn't excite me at all. Not to mention every fall when the kids go back to school they end up with some virus that gets them sick and ultimately ends with me getting hit the hardest. This week was no different. My son got sent home from school Thursday and by Friday I could feel whatever he had coming for me so I hit the Dayquil and Nyquil hard but there was no saving me. By Sunday night and all day yesterday I was down and out.
Jessica, on the other hand, got some mojo by getting a trading buddy in Christian and started applying the systems we talk about here on Tackle all the time. And oh, by the way, let me just give another shout out to Coach Christian Sisson. This Brazilian who Jessica described as Italian looking is not only good looking but he's also got some awesome writing skills and if you haven't read the October Trading Justice newsletter and listened to the Trading Justice podcast episode 289 you are in for a treat. His impersonation of Matthew McConaughey as Mark Hanna on The Wolf of Wall Street is to die for! I was like a shopper at Walmart on Thanksgiving night waiting for the doors to open. I already knew Matt was going to ask him to do the impression because we've seen Christian do this before and I tell you it never gets old. It's DYNAMIC. Lol!
Ok, back to the topic at hand. Did I also mention I lose focus in the fall as well?  The symptoms of fall are endless and as much as I'd love to self-diagnose myself and give myself all the reasons why I should stay in bed, life goes on and time does not pause for anyone. I am however curious and want to hear from you gals and guys (yes guys read WIT blogs too) what crazy excuses you come up with to avoid doing something you know you must get done. Also, how do you get your mojo or keep the mojo running in your life? What is that daily thing you must do that jump-starts the day that eventually leads you into "Trader mode" to run your daily routine, manage trades and enter new ones?
One thing I can think of is participation. In August I booked a last minute vacation for me and the kids to cruise to the Bahamas. The cruise line had plenty of activities planned for people of all ages and one night at the lounge they were having oldies but goodies music from the 70's. This activity was geared to the 40's and older age groups but I can tell you the millennials were not going to be left out so they showed up. The DJ was dropping the beats to the music my parents and to some degree, I grew up listening to as everyone was dancing and singing along having a blast. Then the beat to a song we all know and instantly jump to dance to started playing. The millennials seemed to know to it know it too because they were hi-fiving everyone around them excited to start singing along. It was magical to see people of all ages excited over the same song, the DJ was hyping up the crowd and once the vocals started we realized we did not have the same song in common. Lol. The older crowd started singing Super Freak by Rick James as the young crowd yelled: "can't touch this". Poor babies thought it was Mc Hammer. Lol. Nonetheless, once they realized they had the wrong song, they adjusted and continued jamming with us as though nothing had happened. Eventually, the DJ did transition to the sounds of today which for the life of me cannot understand but I decided to stay and return the favor since they showed up and participated for my activity I was going to stay and participate in theirs. I mean how else was I going to perfect my shoot dance moves?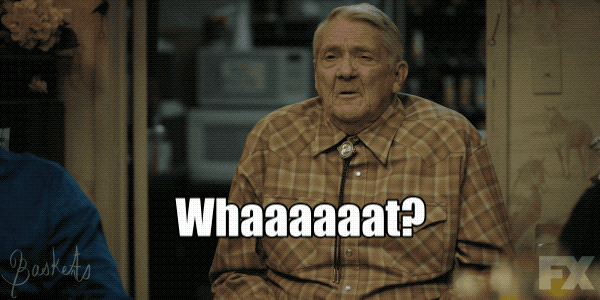 So, to keep my mojo going through this fall season I am making an emphasis to participate. Even as I was curled up on my couch I chose to participate and listen to a few minutes of the latest podcast before passing out from the Nyquil. I knew after listening to the halftime report I needed to take profit from some trades I had on in tech, Amazon being one of them. My point in all of this is to encourage our new and silent readers to come to the dance floor and participate in the conversations we have in the chats and in the clubhouse. I remember when I was a newbie I felt like I didn't know or have the correct terminology to participate in the chats or comment on the blogs so I sat on the sidelines and aside from "hi" and "thanks" I didn't really participate. It can feel intimidating when you are new and are attending a webinar or reading one of our blogs and feel the need to comment but hold back because you are afraid of being perceived as unwise. My words of wisdom to you is to just participate anyway. There is no such thing as a stupid question or comment and so what if you ask it anyway? Just dust yourself off and dance your way into the next chat or blog until you find your rhythm of wise words. If you are already at the party you might as well join in the fun no matter the level of your lyrical and dance skills.
Ps….October is breast cancer awareness month. Let us do our part to support those that raise awareness and provide treatment to this disease that affects so many. 
Until next time traders!
Emily Muiruri
---
You can follow daily trade adjustments and updates on Twitter, Facebook, or text "follow @tackletrading" to 40404 to get text alerts!
 If you are not a Pro Member and following the Stock & Option Picks, then check it out! There is a Promo code for Free 15 day trial:  THETA
Emily Muiruri, an Entrepreneur, Real Estate Agent and Business owner. Born and raised in Nairobi, Kenya before her family moved and settled in Maryland. She began her trading journey in January 2015 after 17 years of Property Management in the Self-Storage Industry.

 

Emily uses different strategies to trades stocks, options and forex. Although still a student learning and enhancing her trading skills, she has strong desire to teach women to take control of their finances and become traders. Writing blogs is one of the ways she's is looking to spread the word and get more women involved. Emily knows that with the right education and trading system women can be successful traders
– – – – – –
Legal Disclaimer
Tackle Trading LLC is providing this site and any related materials (including newsletters, blog post, videos, social media and other communications) for educational purposes only. We are not providing legal, accounting, or financial advisory services, and this is not a solicitation or recommendation to buy or sell any stocks, options, or other financial instruments or investments. Examples that address specific assets, stocks, options or other financial instrument transactions are for illustrative purposes only and may not represent specific trades or transactions that we have conducted. In fact, we may use examples that are different or the opposite of transactions we have conducted or positions we hold. This site and any information or training therein is also not intended as a solicitation for any future relationship, business or otherwise between the members or participants and the moderators. No express or implied warranties are being made with respect to these services and products.
All investing and trading in the securities market involves risk. Any decisions to place trades in the financial markets, including trading in stock or options or other financial instruments, is a personal decision that should only be made after thorough research, including a personal risk and financial assessment, and the engagement of professional assistance to the extend you believe necessary.