WOMEN IN TRADING: Half Time Stats
July 4, 2018
Hello Tackle Traders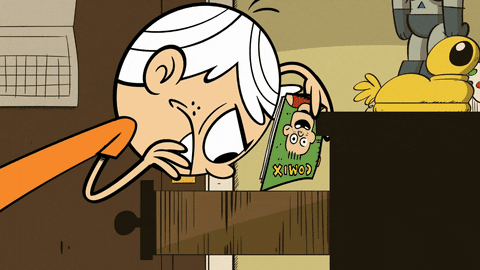 Can you believe it's July already? Where does the time go! I remember it being January and the weather being so cold I was wishing it was summer. Like most people, I set some resolutions in January and now that we are halfway through the year, it's a good time to review that list and check on my progress, but first I have to go find it! LOL. I know, I know, it is terrible that I don't even know where that list is and what's worse is I don't even remember writing it down. I thought of the things I wanted to work on but whether that was ever put into writing is another story. We are all guilty of making resolutions and never starting them or starting them and not completing them. Whatever those goals are, putting them on paper and keeping them in a visible place where you are constantly reminding yourself of what needs to get done might be the thing you need to do to stay on track and or even get started. Trading goals are no exception and trading when treated as a business needs to have a business plan in place with measurable goals and expectations. If you work for or own a company you know each year the company performs an annual employee review and an annual budget for tracking income and expenses. Your trading business requires the same level of attention especially because you are the CEO and employee of your company.
It is critical that you assess yourself as a trader and also in how you are running your business. So when it comes to trading shouldn't we be keeping score of how we are doing? I look at it like a halftime report of my trading. Check the scoreboard and decide of any halftime adjustments are needed. One of the goals I had set for myself when it came to trading in 2018 was to journal my trades. I am going to self-report myself and state that the scoreboard in terms of journaling is big fat zero. Journaling is vital to your trading BUSINESS and if you have mastered the art of journaling then great! If you are struggling to incorporate journaling like I am we still have half a year left. Its mid season and as the saying goes, "it is not how you start but how you finish". This can be said for any other habit we want to get rid of or start. If you need some ideas of journaling catch up on the blog my girl Jessica wrote in January. She even created a planner and a great video explaining how to use the planner. The planner is a great addition to the trading journals you currently use. You can download it HERE.
It may not be a bad idea to do an overall performance and check and see if any halftime adjustments are warranted aside from your trading journal. You may have played great offense in the first half but it may be time to play defense in case the second half turns out to be a different ball game from the first half.
Daily routine

How well did you stick to your daily routine? Did you have a daily routine? When did you work on your routine morning, noon, evening or night? Do you need to adjust the time frame of your routine based on schedule changes? Consider changing it to when your brain functions the best and when do you have the least distractions.
Trade management
how well did you manage your trades? Did you stick to your rules? Did you take profit too soon and not allow your winners to run or did you find yourself trying to put a Band-Aid on a bullet wound? (I'm talking to myself here as I remember my Amazon trade). LOL
Market posture
are you adjusting your trading strategies to reflect the current market conditions? Remember the trend is your friend and so make adjustments if you find yourself too heavily weighted on the bullish or bearish side until the market picks a direction and sticks with it.
Strategies/Watchlist
what were your core strategies and have they been working? Has it become easier to trade them and manage them? How about your watchlist? I have found that the more you trade the same companies over and over again the more you learn the behavior of the stock. It may be a good time to check and update that watch list and it may mean throwing out those that aren't working and adding the ones that could be potential keepers. SPOT, DBX, ROKU, W, and MTCH have made the cut and we'll see how they finish the year. It may time to make some trades within sectors if a stock is underperforming in a particular sector it may be time to find other candidates or trade the other direction because of seasonality.
Learn new tricks
you may be a new trader and may not be accustom to trading in this market condition. It may be a good time to learn strategies and paper trade them. I learned a great one from Coach Noah on his Mind of a Trader, show last week. I'm not kidding by the end of the show I was texting him to tell him how much I love it. If you missed it catch the replay HERE.
Community
How engaged were you with our trading community in the first half? Our coaches and contributors dish out quite a bit of content daily and you may not be able to digest all of it but be sure you are getting a daily dose what you need for your trading business. From the webinars, blogs, reports, podcast, YouTube channel, posts in our clubhouse and social media outlets that go out daily there is something for you somewhere. Trading requires a community you get it all here at Tackle. The level of support you get from our coaches and students is like no another so please do yourself a favor and plugin and engage. Share your success story and also your failures. Ask for help and help those who need it. We are a no judgment community. We are here to help and uplift one another.
If you are had a great first half, Congratulations! If you were off to a rough start remember you still six months to finish strong but make the necessary adjustments and keep trading. Here's to great 2nd half of our trading in 2018! Have a wonderful July 4th everyone! Until next time.
Until next time traders,
Emily Muiruri
---
You can follow daily trade adjustments and updates on Twitter, Facebook, or text "follow @tackletrading" to 40404 to get text alerts!
If you are not a Pro Member and following the Stock & Option Picks, then check it out! There is a Promo code for Free 15 day trial: THETA
Emily Muiruri, an Entrepreneur, Real Estate Agent and Business owner. Born and raised in Nairobi, Kenya before her family moved and settled in Maryland. She began her trading journey in January 2015 after 17 years of Property Management in the Self-Storage Industry.

Emily uses different strategies to trades stocks, options and forex. Although still a student learning and enhancing her trading skills, she has strong desire to teach women to take control of their finances and become traders. Writing blogs is one of the ways she's is looking to spread the word and get more women involved. Emily knows that with the right education and trading system women can be successful traders
– – – – – –
Legal Disclaimer
Tackle Trading LLC is providing this site and any related materials (including newsletters, blog post, videos, social media and other communications) for educational purposes only. We are not providing legal, accounting, or financial advisory services, and this is not a solicitation or recommendation to buy or sell any stocks, options, or other financial instruments or investments. Examples that address specific assets, stocks, options or other financial instrument transactions are for illustrative purposes only and may not represent specific trades or transactions that we have conducted. In fact, we may use examples that are different or the opposite of transactions we have conducted or positions we hold. This site and any information or training therein is also not intended as a solicitation for any future relationship, business or otherwise between the members or participants and the moderators. No express or implied warranties are being made with respect to these services and products.
All investing and trading in the securities market involves risk. Any decisions to place trades in the financial markets, including trading in stock or options or other financial instruments, is a personal decision that should only be made after thorough research, including a personal risk and financial assessment, and the engagement of professional assistance to the extend you believe necessary.